This fun thing keeps happening lately where someone in a FB group will post about a religious struggle and my blog gets mentioned and then a friend sees and I get tagged and then, while looking for relevant posts, I fall down the rabbit hole of my own blog. And then I start to miss writing and I daydream about getting back on the old bloghorse and then, like Fat Amy before me, I think, "Mmm better not."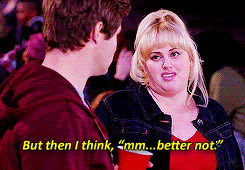 But I wanted to check in and say hello, thanks for sharing my posts about
losing my religion
where appropriate...I still get regular emails from people whose friends or family have referred them to my blog once they started struggling. Some decide to stay, some decide to leave, but they find comfort in knowing they're not alone and boy do I know that feeling. It's nice to feel like I've had a positive impact.
In unrelated news, I cut my hair:
sister + me in the redwoods this summer
I've never done super short or blonde before so I decided to do both at once. The daily work is like nothing but dang, the maintenance! I need a trim and color like every 4 weeks. It's bonkers. We'll see how long I last. I'm a girl who saw a stylist *maybe* twice a year before.
so amazing for summer though
My kids went back to school today which means I have officially survived the summer but, if we're being completely honest, I didn't really. I started off strong through June and then we spent all of July traveling and it felt like everything slowly fell apart. One of my kids in particular really needs a schedule that includes an early bedtime. Without it he quickly becomes grumpy, impulsive, and irascible and by the first week of August our interactions were basically him being naughty and me yelling and both of us hating everything.
It doesn't help that I planned a 1 week vacation followed quickly by a 2.5 week vacation that involved a lot of (me) driving and then, smack in the middle of it, my kids got freaking LICE. A few other things conspired to make everything miserable (including raging wildfire smoke keeping us indoors) and I threw in the towel 5 days early. I drove my three children 17 hours in one day so I could just. freaking. get. home.
And thus I limped across the summer finish line, clothing smoking faintly, hair looking reminiscent of Albert Einstein.
Our vacation did have some really amazing days, just for the record. This one was darn near perfect.
Day 1 of back-to-school schedule and we are already doing so much better. I wish we were more flexible but we're just...not. We like our house and our bedtimes and our schedules and predictability. We will never be
the Bucket List Family
. We're like...the Stay Home and Be in Bed by 8 Family. Trademark. Now accepting sponsors.
I'm still doing (and loving) CrossFit. I took off the whole month of July (see: travel) and just started back this week and thus this post. I am too sore to do literally anything else. It's either type or stare at a wall and I choose the former.
I guess I can also read, which brings me to a recommendation:
Mistakes Were Made (but Not by Me)
by Carol Tavris and Elliot Aronson.
I'm well on my way to reading 100 books in 2018 and thus far this is the best one I've read. I actually read it twice and now I'm foisting it on my book club for the month of August. It's all about self-justification and it's crazy how often I catch myself doing it. I'm taking on some big responsibilities this year and I want to be able to admit when I've made mistakes and apologize without justification. The few times I've been able to do that it's been amazing how quickly things resolve and everyone can just move on. I really think this book has been life-changing for me.
I have other things but they can wait. Love and hugs to everyone who is somehow still hanging around here from time to time!
Posts may contain affiliate links. Thanks for helping me support my blogging habit!