Summertime is
really
rough on my friendships. We're all traveling, our kids are around all day needing stuff, and it's too hot to go anywhere anyway. By the time summer is over I often find myself wondering why I don't have any friends anymore.
The reality is that I just need to reach out and reconnect. My calendar just told me that September 20th is National Women's Friendship Day. It sounds like something Leslie Knope made up just for Ann (that
elegant, tiny bus driver
) but apparently it's real and it comes at the perfect time for me. Summer is just about over, everyone is home, and (for us) school has started again. It's time to reconnect with my lady friends!
Are you feeling a bit disconnected after a summer of travel and needy kids? Here are some ways you can reach out over the next month-
1. Send a quick text or email letting them know you're thinking of them
2. If they're local, drop by with a treat
3. Host a get-together! Brunch is always a good idea.
4. Meet up after the kiddos are in bed and play games or eat junk food. Or both!
5. Send an ecard
6. Reach out to someone you'd like to be friends with!
I'm doing all of the above (for reals. I take my faux holidays very seriously).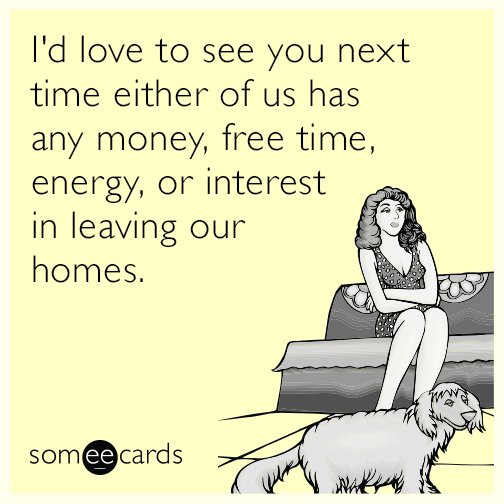 I'm looking forward to feeling like I have friends again. I miss my people!
How do you reconnect with your friends? Also, how do you make new friends? Does anyone else feel like friendship is weirdly harder as they get older?
Posts may contain affiliate links. Thanks for helping me support my blogging habit!