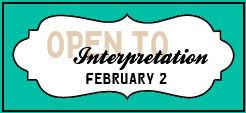 Since
Amy
,
Erica
and I do
Open to Interpretation
every other week there was an inevitable overlap if I did a 2 week challenge. It was my pick anyway so I decided to use it as a challenge prompt. I loved our
last group OTI
and I'm excited to do it again!
Here's the inspiration picture:
Even though this is also part of my challenge, it will function like a normal group OTI. The link party will be open starting Thursday morning on all three of our blogs (you only need to link up in once place. It's connected to all of us). There are no rules but it would be lovely if you would link to one of us. Here's a button if you want one for your post-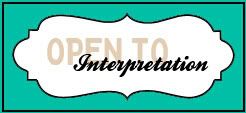 Even if you couldn't commit to doing all 10 days of the challenge, perhaps you can do a quick OTI with us?